This page was last updated on: December 29, 2012
IN THE PAINTING OF THE WRECK OF THE OLD 97, 

NOTICE THE ENGINE IS ALREADY OFF THE TRACKS AS IT ROUNDED THE STEEP TRESTLE CURVE. 

AUTHORSHIP FOR THE  LYRICS OF "THE WRECK OF THE OLD 97"  WAS CLAIMED BY THREE PERSONS.  VERNON DALHART DID RECORD THE SONG IN 1924.

  MANY PERFORMERS HAVE SUNG THE FAMOUS SONG.   NONE OF THEM SANG ALL ELEVEN VERSES.

HANK SNOW IS SINGING "WRECK OF THE OLD 97."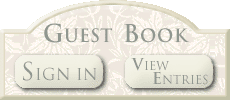 PAINTING BY THOMAS HART BENTON-1944

COURTESY OF SCOTT EANES OF DANVILLE, VIRGINIA

JOSEPH "STEVE" BROADY HAD BEEN WITH THE SOUTHERN RAILROAD AS AN ENGINEER FOR A SHORT TIME ON THAT FATEFUL SUNDAY.  APRIL 1, 1870- SEPTEMBER 27, 1903.

THE TRAIN WAS GOING DOWN A THREE MILE GRADE, APPROACHING THE CURVED TRESTLE.  SPEED OF THE TRAIN WAS ABOUT 35MPH WHICH INCREASED AS THE TRAIN NEARED THE TRESTLE.  ENGINEER BROADY COULD NOT SLOW THE TRAIN DUE TO THE SPEED AND SUDDEN LOSS OF BRAKING POWER.

ENGINEER BROADY REVERSED THE ENGINE, LOCKING THE WHEELS.  THE FLANGE ON THE ENGINE WHEEL BROKE, PROJECTED OVER THE RAILS AND STRUCK RAILROAD TIES AS THE TRAIN VAULTED TO

ITS DEMISE INTO THE ANNALS OF HISTORY FOREVER.

THE 500 FOOT LONG TRESTLE WAS SEVERELY DAMAGED AS THE LOCOMOTIVE PULLING TWO MAIL CARS, ONE  BAGGAGE CAR, 

AND AN EXPRESS CAR VAULTED OFF STILLHOUSE TRESTLE. 

THE TRAIN PLUNGED 75 FEET TO THE ROCKY CREEK BED. 

NINE OF THE SIXTEEN PEOPLE ON BOARD WERE KILLED. 

THE OTHER SEVEN SURVIVED "THE WRECK OF OLD 97." 

ABOUT 100 YELLOW CANARIES  FLUTTERED IN AND AROUND THE WRECKAGE.  THEY GAINED FREEDOM FROM SIX CAGES THAT

HAD BEEN IN THE BAGGAGE CAR.

In Danville, Virginia, a beautiful new mural has been drawn on a local building commemorating the Wreck of the Old 97.  A video on the site shows the mural being constructed from start to finish.  Mark Aron is the Multimedia Design Manager..  Thanks for sharing this photo!