THE FIFTH LARGEST STATE IS "THE LAND OF ENCHANTMENT" WHERE ALL CULTURES LIVE EITHER IN VILLAGES, PUEBLOS, OR CITIES. 

THERE ARE MANY FARM AND RANCH FAMILIES THAT KEEP THE FLAVOR OF NEW MEXICO CUSTOMS AND LIFESTYLES FLOURISHING FOR FUTURE GENERATIONS. 

THE NEXT TIME YOU ARE IN NEW MEXICO, FOLLOW THIS INTRIGUING LITTLE BIRD (STATE BIRD IS THE ROADRUNNER) DOWN SOME LESS TRAVELED ROADS.  YOU MAY DISCOVER SOME ENCHANTED AREAS THAT WILL MAKE A LIFETIME OF MEMORIES.  I DID... IN THE WINTER OF 1985.  I NEVER LEFT!

BIENVENIDOS...    NUEVO MEXICO!

This page was last updated on: December 29, 2012
SUNRISE AT CHACO CANYON INDIAN RUINS, JUST WEST OF U.S.  HIGHWAY 371 BETWEEN GRANTS AND FARMINGTON, NEW MEXICO.

"ROCK WITH WINGS"  SACRED MONOLITH TO THE NAVAJO NATION.

  "SHIPROCK" IS LOCATED ON U.S HIGHWAY 666 IN NORTHWEST NEW MEXICO.  ON A CLEAR DAY, THE MAJESTIC "SHIPROCK" IMAGE CAN BE SEEN ON THE SOUTHERN HORIZON FROM UNCOMPAHGRE MESA

IN SOUTHWEST COLORADO.

  MOUNT TAYLOR DISPLAYS ITS MAJESTIC SPLENDOR AS THE SUN SHADOWS FIELDS OF "EL MALPAIS"  WESTWARD ACROSS THE

SAN MATEO RANCH LANDS.  

THE SACRED MOUNTAIN OF THE LAGUNA-ACOMA INDIAN TRIBES,  ONCE WAS THE HIGHEST  MOUNTAIN IN THE WESTERN HEMOSPHERE.  LAVA BEDS FLOWED ALL THE WAY INTO THE DEPTHS OF OLD MEXICO.

MOUNT TAYLOR WAS REDUCED TO 11,301 FEET IN ELEVATION.

ACOMA PUEBLO "SKY CITY," IS LOCATED ABOUT FIFTY MILES WEST OF ALBUQUERQUE, AND A FEW MILES SOUTH OF INTERSTATE 40.  THE PUEBLO CONTINUES TO BE INHABITED FROM ITS FORTIFIED LOCATION WHERE IT WAS BUILT FOR PROTECTION PURPOSES.  THE ESTABLISHMENT DATES BACK TO 1150A.D.

WHITE SANDS NATIONAL MONUMENT STRETCHES SOUTHWARD ALONG U.S. HIGHWAY 70 FROM TULAROSA TO THE

ORGAN MOUNTAINS NEAR LAS CRUCES. 

WAVES OF CRYSTAL WHITE SAND SEEM ENDLESS, THEN SUDDENLY THERE IS THE SAN ANDRES MOUNTAINS ON THE WEST, AND THE SACREMENTO MOUNTAINS AND

HOLLOMAN AIR FORCE BASE ON THE EAST. 

MASSIVE LAVA BEDS BORDER THE WHITE SANDS ON THE NORTH.  FORT BLISS MILITARY RESERVATION, WHITE SANDS MISSILE RANGE,  AND THE NORTH BORDERS OF TEXAS AND MEXICO SET THE SOUTH PERIMETERS.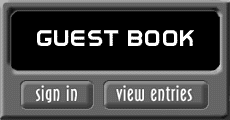 LAND OF ENCHANTMENT

NEW MEXICO

SEE NEW MEXICO WEB PAGES...

SHIPROCK (INDIAN SECTION)

THE LIGHTS OF ALBUQUERQUE (MUSIC BOOK #8)

CARPENTER'S MYSTERIOUS STAIRCASE

(SUNDAY SCHOOL SECTION)